For Sale: Branches Books & Gifts in Oakhurst, Calif.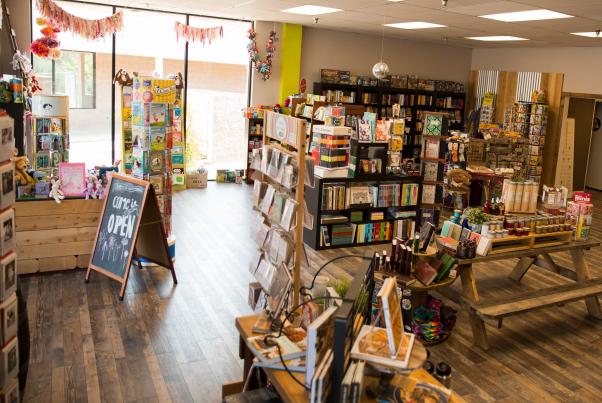 Anne Driscoll, owner of Branches Books & Gifts, Oakhurst, Calif., "has decided to start a new chapter in life" and is putting her bookshop on the market after spending a year agonizing over the decision to sell, SierraNewsOnline reported.
"I just want to make it really clear to people that I'm not closing the store," said Driscoll, who opened Branches in 2013. "I don't want people around the community freaking out.... This has probably been the most exciting chapter in my life. When I was small I was obsessed with books, libraries, bookstores."
Driscoll's inspiration to open Branches came after Willow Bridge Books closed in 2012 and she "couldn't stand" the idea of Oakhurst without a bookstore. "So I got a business plan together and decided to make my dream come true," she recalled.
Noting that she has already been approached by at least one "very serious" potential local buyer, Driscoll said, "My plan right now is to continue on with business as usual and events as planned while we search for the perfect person to take the reins of our beloved shop."
In a letter sent to customers this week, she wrote: "All it takes is someone who is passionate about books and all that they represent, who genuinely loves people and wants to be of service, and who has good judgment and a good sense of what it takes to operate a retail business. The reason that we're contacting you directly is that we know how much you care about the Branches, and perhaps might know someone--even a family member ready for a change of pace--who would enjoy being the owner of our community's center for literary culture."
For more information, contact Driscoll at anne@branchesbooks.com or call 559-641-2019.
---

---