AAP Sales: Trade Leads Big Jump in February
Total net book sales in February in the U.S. rose 7.2%, to $754 million, compared to February 2018, representing sales of 1,373 publishers and distributed clients as reported to the Association of American Publishers. During the month, downloadable audio once again had the largest sales increase--36.4%, to $46.7 million--and most trade categories rose substantially, including adult and children's/YA hardcovers, up 13.4% and 22.7%, respectively.
For the year to date, total net book sales have risen 0.6%, to $1.818 billion. At the same time, publisher net revenue for trade books rose 3.2%, to $1.06 billion.
Sales by category in February 2019 compared to February 2018: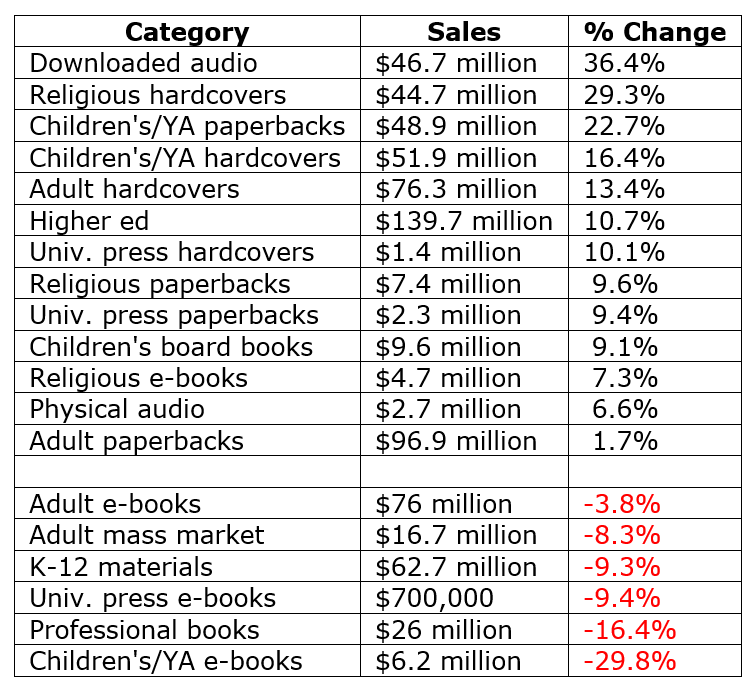 ---

---