Ann Patchett: 'We Are a Needed Community'
"...in the absence of customers coming to browse, the backroom folks have moved to the capacious store front, setting up folding tables far away from each other to make our private spaces. We crank up the music. We pull books off the shelves. The floor is a sea of cardboard boxes--orders completed, orders still waiting on one more book. We make no attempt to straighten anything up before leaving at night. We have neither the impetus nor the energy. There are bigger fish to fry. Orders are coming in as fast as we can fill them.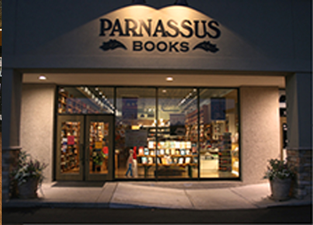 "I think of how I used to talk in the pre-pandemic world, going on about the importance of reading and shopping local and supporting independent bookstores. These days I realize the extent to which it's true--I understand now that we're a part of our community as never before, and that our community is the world. When a friend of mine, stuck in his tiny New York apartment, told me he dreamed of being able to read the new Louise Erdrich book, I made that dream come true. I can solve nothing, I can save no one, but dammit, I can mail Patrick a copy of The Night Watchman.
"At least for now. We're part of a supply chain that relies on publishers to publish the books and distributors to ship the books and the Postal Service to pick up the boxes and take them away. We rely on our noble booksellers filling the boxes to stay healthy and stay away from each other. So far this fragile ecosystem is holding, though I understand that in the distance between my writing this piece and your reading it, it could fall apart. Today is what we've got, this quiet day in which finally there is time to read again. So call your local bookstore and see if they're still shipping. It turns out the community of readers and books is the community we needed in the good old days, and it's the community we need in hard times, and it's the community we'll want to be there when this whole thing is over."
---

---