Indie Bookshops 'Have to Make Tough Buying Decisions'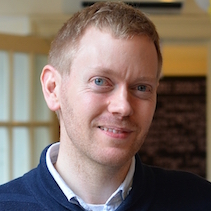 "I feel for bookshops, because they have to make tough buying decisions. This is not a year when indie bookshops are blessed with lots of working capital that they can throw into buying lots of stock. It wouldn't surprise me if they were being very cautious, getting as many titles in as they think they can sell, but not going super high, going step by step to look after the business. The range works well for indies though, and that's what we thrive on."
--Nic Bottomley, owner of
Mr. B's Emporium
in Bath, England, quoted in the
Bookseller's
report on last week's "
Super Thursday
," when more than 600 new titles debuted in the U.K.
---

---