Going the Distance
The New York City Marathon will sweep through the five boroughs on November 2, with tens of thousands of runners dashing 26.2 miles in the name of perseverance, determination and, in some cases, a favored charity. For many, though, the idea of running one mile, let alone 26, is a daunting prospect.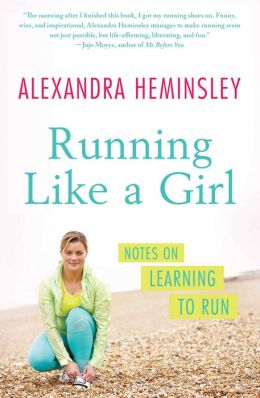 Such was the case for Alexandra Heminsley, who could barely run a mile before she started training to run a marathon. Heminsley's account of her training, Running Like a Girl, catalogues every pain, setback and difficulty of running, from her first miles to her first marathon. With humor and candor, Heminsley peppers her account with useful running advice that will appeal to male and female runners alike.
Born to Run approaches the sport from a different angle, questioning why some runners are so injury-prone while tribal people running in the deserts of Mexico's Copper Canyons can cover hundreds of miles without rest or injury. Journalist Chris McDougall's hunt for an answer takes readers through the science of running to the growing trend of ultra events (even more miles than a marathon), as he dives into what it is to run for the joy of it.
Running can be tackled at any age; in fact, the average age of ultramarathoners is over 40. Case in point: author Margaret Webb found herself staring down her 50th birthday and decided to see if she could join the ranks of competitive women runners. Older, Faster, Stronger is an account of her training, as she explores nutrition, exercise and aging through the lens of this competitive sport. Webb's thorough explanation of the science behind her work will prove invaluable to any reader, of any age, looking to push the limits of what their body can do.
Just be careful if you decide to pick any of these titles up: runner or no, you may be tempted to lace up your shoes and try a mile. Or 26.2 of them. --Kerry McHugh, blogger at Entomology of a Bookworm