National Book Award Winners
The winners of the 2019 National Book Awards, presented last night in New York City, are: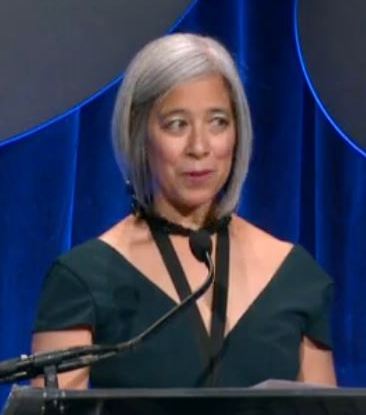 Choi
Fiction: Trust Exercise by Susan Choi (Holt). Choi said, in part, "The longer I do this--write books and also teach writing for a living--the more I'm struck by how it's really its own reward, given what we're all facing today and what many people are facing. In an even more intense sense, I really find it an astonishing privilege that this is what I get to do for a living, and I get to do it with people like you."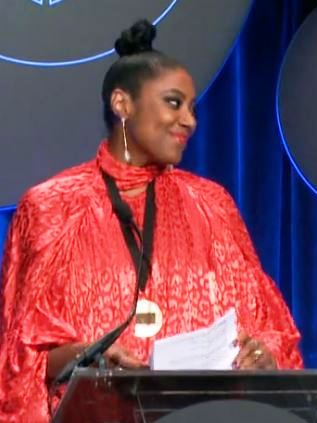 Broom
Nonfiction: The Yellow House by Sarah M. Broom (Grove Press). Broom thanked many people, including her mother, the poet Ivory Mae. She remembered "how, as I child, I watched her every move, seeing her eyes fall upon every word anywhere, encountered in the grocery store, on a bus, pamphlets, the package labels, my high school textbooks. She was always wolfing down words, insatiable, which is how I learned the ways in which words were a kind of sustenance, to be a beautiful relief or a greatest assault, how I learned that words were the best map."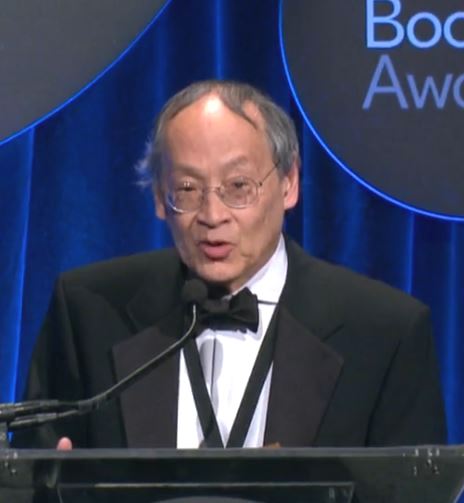 Sze
Poetry: Sight Lines by Arthur Sze (Copper Canyon Press). Sze said, in part, "We need poetry now more than ever. I believe poetry is an essential language. It helps us slow down, see clearly, feel deeply and envision what truly matters."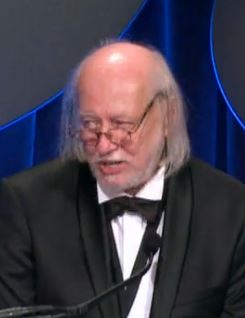 Krasznahorkai
Translated Literature: Baron Wenckheim's Homecoming by László Krasznahorkai, translated by Ottilie Mulzet (New Directions). Krasznahorkai said, in part, "Last but not least, I'd like to thank the National Book Awards for opening up this category once again. It is a tremendous joy that through our translations we, too, can be at home in the United States of America."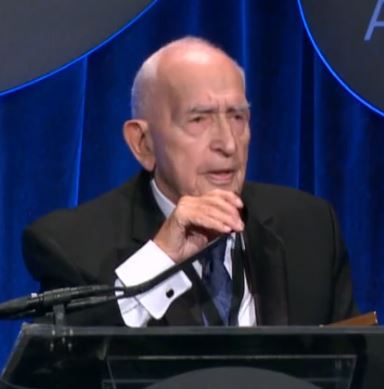 Sandler
Young People's Literature: 1919: The Year That Changed America by Martin W. Sandler (Bloomsbury Children's Books). Sandler noted, "I'm particularly honored to have been in the company of my four fellow nominees, and I will say that as the elder statesman of them, I am so confident about the future of young people's literature.... I've written 60 books. I intend to write at least 60 more. And I hope I'm back here again to celebrate with you."
---

---