Board Books Featuring the Internet's Favorite Animal
We all know that the Internet loves cats. So, too, do bookstores. Here are three titles dedicated to those ferocious felines with whom we share our lives--and our shelves.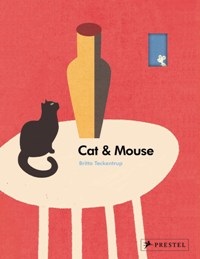 Britta Teckentrup's Cat & Mouse (Prestel Junior, $14.95) uses rhyming text and smartly placed die cuts to create a feeling of tension as a statuesque black cat chases a tiny white mouse. In and out of doors, holes and windows the mouse runs, the cat never far behind. This game of cat and mouse is suspenseful, but young readers have no need to worry--Teckentrup's last page makes it very clear the chase was all in fun.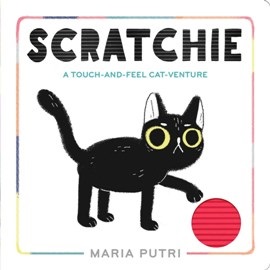 Scratchie: A Touch-and-Feel Cat-Venture by Maria Putri (Little Simon, $9.99) also features a black cat. With big yellow eyes, little pink paws and an adorably tiny scowl, Scratchie likes to scratch stuff. Young humans are invited to join in as Scratchie goes after doormats, wooden tables, "shiny things," sponges... Scratchie will scratch anything, and readers can play along with the many touch-and-feel elements throughout.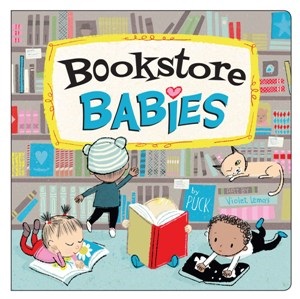 A special mention goes to Puck and Violet Lemay's Bookstore Babies (Duopress, $7.95), which shows readers 0-4 the joys bookstores hold--including, of course, cats. Babies are depicted enjoying belly time and story time, practicing shapes and eating snacks and a page of text (with an illustration of a slightly stressed cat being chased by a happy toddler) points out that "playing with the bookstore cat is always a treat!"
That it is.