Parthenon Books Opens in Syracuse, N.Y.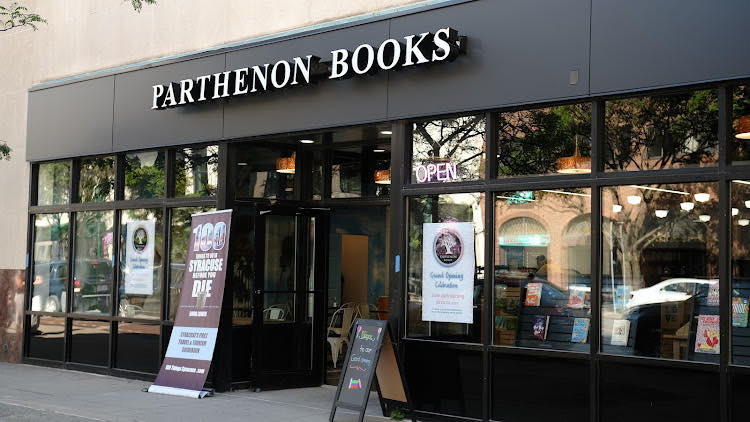 Parthenon Books, Syracuse, N.Y., held its grand opening on Saturday. Syracuse.com reported that the store offers more than 10,000 items for sale, including titles by Central New York State authors, and cards and art prints by local artists, according to Syracuse.com. Parthenon also serves coffee, cookies and other backed goods from local companies. The opening was delayed by several months because of "national supply chain issues and the labor shortage."
The store is owned by Acropolis Realty Group owner Steve Case and developer Ryan Benz. Case said, "A big part of what we do is revitalizing downtown. A bookstore may or may not make any money. But at the end of the day, we're adding value to the building and to the neighborhood. We're very bullish on downtown. We think the momentum's gonna keep going."
Manager Selena Giampa, who once worked at Borders, said, "A bookstore is the kind of place that can really draw a community together, especially an independent bookstore. Every other city has a great main street, right? They've taken their old buildings and revitalized them.... I want to bring Main Street back to Syracuse and a bookstore is a huge part of that."
Assistant manager Charlie Murphy, who previously worked at Barnes & Noble, said, "We're book people. We always wondered, 'Why isn't there a local, independent bookstore downtown?' We're a big city. For us to bring all our knowledge together to make the supreme bookstore? It's super exciting for all of us."
---

---